David Herberg's Caving Page
I am a member and former secretary of the San Francisco Bay Chapter of the National Speleological Society (NSS# 42492).
Each of their web sites has lots of great links to other interesting caving resources on the web.


---
Wild caves I've been to:
Colorado
Hubbard Cavern (my first wild cave)
Idaho
unnamed 1/4 mile lava tube 20 miles west of Idaho Falls
Nevada
Little Muddy Cave (my first wild cave with a helmet!)
California
Empire (my first trip with SFBC)
Stump
IXL
Grapevine Cave
Church Cave
lower reaches of Moaning Cavern (my first vertical cave)
Lost Soldier Cave (vertical)
Winding Stair (vertical)
Arizona
Onyx
Hidden Cave
Cave of the Bells
Hawaii
Texas
Quintana Roo, Mexico
Dos Ojos (my first cave dive!) This is the underwater cave featured in the IMAX film Journey into Amazing Caves.
Dreamgate - another magnificent underwater fairyland.
---
I created the logo used on the official grotto T-shirts: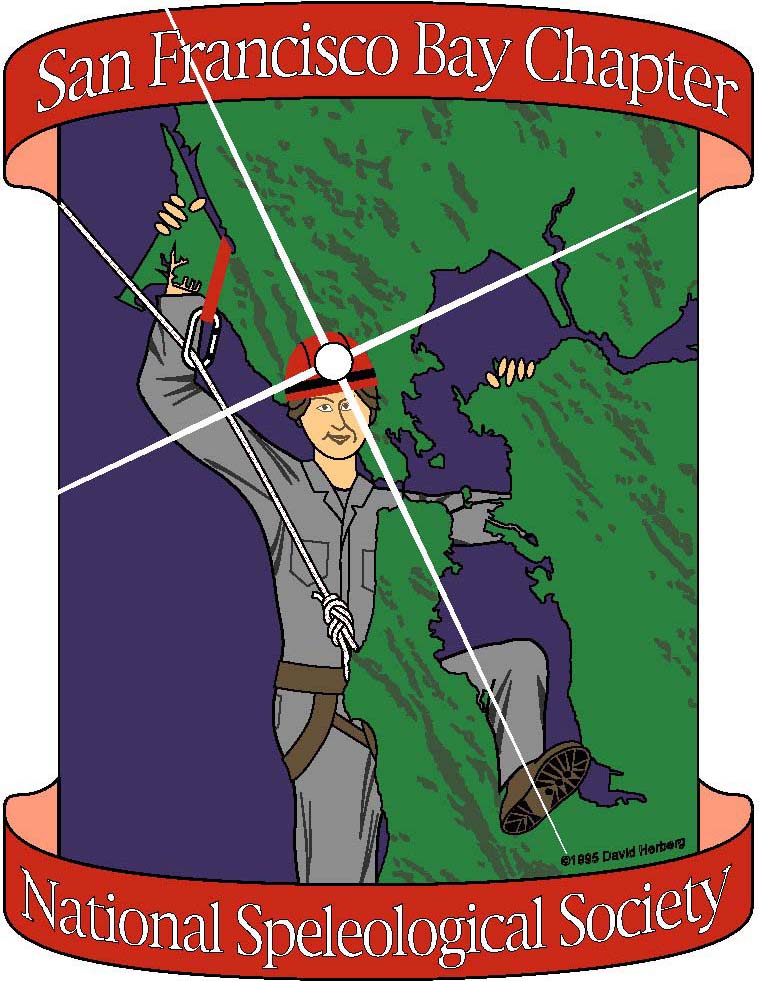 ---

Send comments and suggestions to

This page last modified on 27-December-2006
| | | |
| --- | --- | --- |
| You are visitor | | since December 1, 2001 |